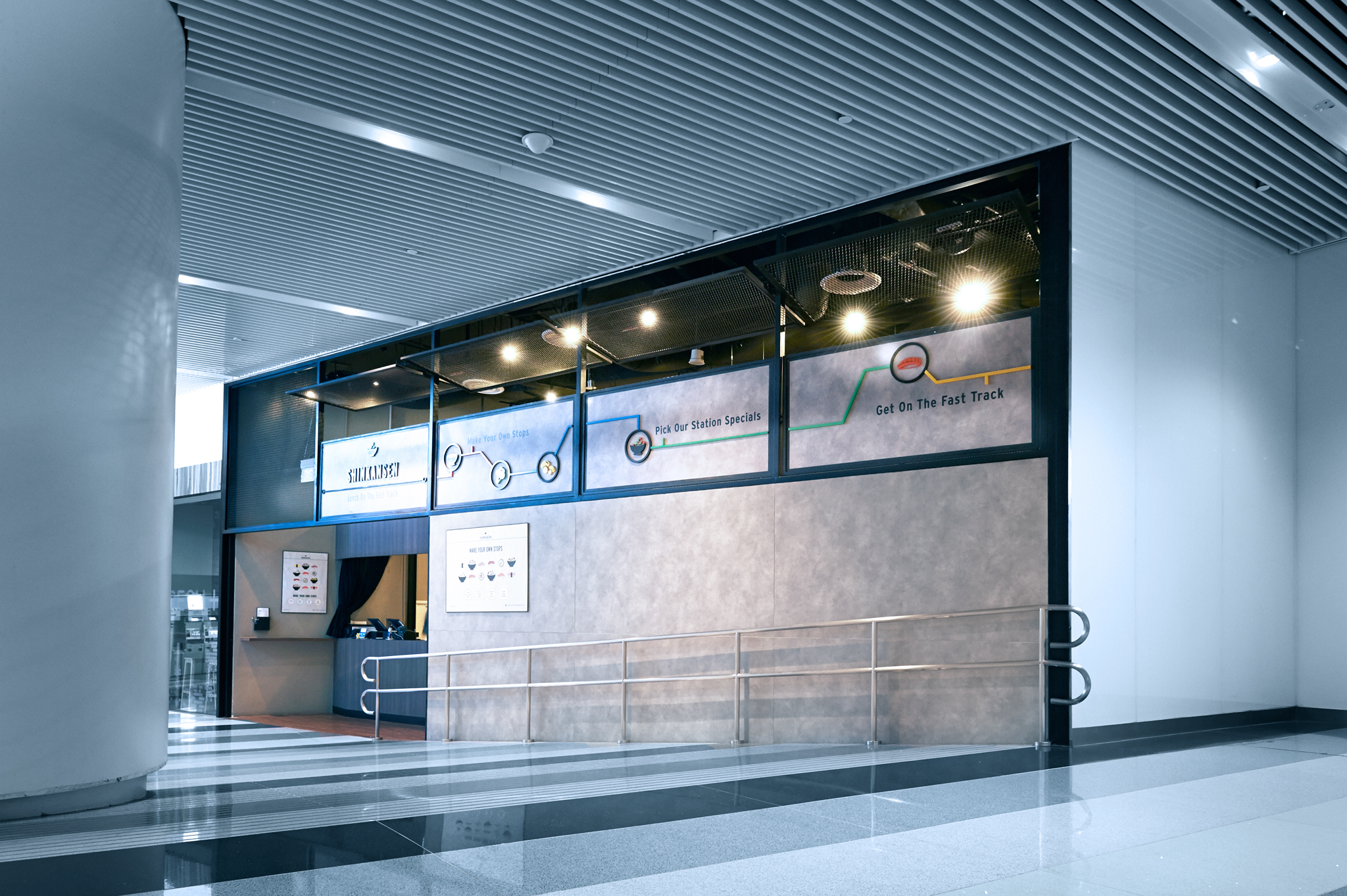 2 Concepts, 1 Space.
How can we take one space and fulfill the space to its fullest business potential?
By driving two types of audience-demographics to one space.
SHINKANSEN sells quick healthy Japanese-theme food for lunch in the day, but transformation starts between 1700-1900hrs when the space becomes THE SECRET MERMAID - a full-on bar that sells craft spirits and light bites in the night.
*SHINKANSEN has now changed to a new concept called Salmon Samurai.